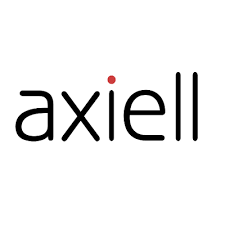 Axiell develops, in close collaboration with the customers, technical advanced and innovative solutions to libraries, schools, archives, museums and public authorities. More than 1000 library consortia with several thousand libraries use Axiell's library systems and Axiell Arena, the tool for the virtual library. Axiell's system for archives and museums are used by more than 2600 customers around the world. More than 3000 schools use systems from Axiell. Axiell Group, with its head office in Lund, has around 300 employees in Sweden, Australia, Denmark, Finland, Canada, the Netherlands, New Zeeland, UK, Germany and USA. All together we are one of the largest companies in the world in this sector. Please read more about us and our products on http://www.axiell.com.

Want to join a team of driven and innovative people who are passionate about technology and the culture sector?
Then we have the perfect opportunity for you. We are seeking a culture-obsessed data nerd, like ourselves, to help us empower cultural institutions in their important community building purposes and to share knowledge and heritage with the world. We strongly believe that the work of our customers is critical to the development of a democratic society. If the idea of working with culture giants like the Library of Congress and the Rijksmuseum in Amsterdam appeals to you, then we are a match made in heaven. We are a global company with offices nestled in cities large and small across the globe. We serve libraries, museums, archives, schools, publishers and retailers in 55 countries. Our innovative digital platform transforms the way these organisations work, helping them manage their collections, encourage reading, preserve cultural heritage, improve learning and increase engagement with the public.


Main responsibilities
We are looking for an experienced Java developer with competence or interest in full-stack development. The team is responsible for developing automation software for modern libraries. The platform gives staff tools to efficiently run their library and citizens the ability to interact with library content and is sold on a global market.

You will play an important role in the team, where you will make use of your leadership skills. Your competence is within Java development and your ability to collaborate within the team and between different departments. You will have much freedom to design and develop future solutions and will need a capacity to focus and deliver. 

Qualifications 
Several years of experience in similar roles
Thorough knowledge of the Java programming language

Desirable skills

Experience as full-stack developer including React or Typescript
Event source systems
Elasticsearch
Cassandra
RabbitMQ 
MongoDB

What we offer
We offer a dynamic workplace with a high pace where you develop both as a person and in your profession, and where you get the opportunity to be involved and contribute to Axiell's success. At Axiell, we believe that employees who feel good also perform well and we have a culture that is characterized by energy and commitment, where we together build the products that help our customers achieve their goals. We are a secure employer with collective agreement and we invest in various types of employee benefits and joint activities.

Application
For further information about the position please contact Recruitment Consultant Jörgen Björkman at Technogarden, 0739-80 83 95. 
Känner du några som skulle passa ännu bättre? Berätta det för dem.