IT
·
Göteborg
·
Hybridarbete
Senior Frontend Developer with a passion for green technology 💚
Yara marine develop tomorrow's green technology. This is a rare oppurtunity to join a company that acually makes a difference. Well, you know what to do ⬇
Why Yara Marine
Come and join our small, creative and friendly agile team. We love to solve problems with both knowledge and ambition. We share the passion for new development, new technologies and the aspiration to constantly improve and develop innovative technology together. As a plus you will also get to work in close collaboration with applications, embedded software and hardware development.
Not to mention that your work will have a direct impact on the environment 🤩
Who are you
You absolutely love code and are always eager to dig in and solve complex problems. Working closely with the product owners and customers is exactly where you want to be. And of course, you thrive in a company where exciting things are going on.
Skills
Knowledge in Typescript, React and Kotlin
Use of technologies such as IntelliJ, Git, PostgreSQL and Grafana
Degree in Computer Engineering (or equivalent experience)
If you don't fit all the boxes, don't worry! We value experience and interest higher than specific techniques.
Shall we 😊? Reach out to Paula if you have any questions or just want to know a bit more.
paula.olinder@technogarden.se or 0709-197556

Yara Marine Technologies is at the forefront of maritime emissions reduction, working closely with ship-owners, yards, and naval architects as partners in our effort to drive the change towards sustainable shipping. Today, Yara Marine offers a portfolio of green technologies, such as SOx scrubbers, fuel optimization systems, turnkey shore power solutions, and the cutting-edge, advanced wind-assisted propulsion system WindWings. Yara Marine is headquartered in Oslo, Norway, with offices in Sweden, Poland, and China.
Yara Marine is committed to creating a diverse, equitable and inclusive environment and is proud to be an equal opportunity employer. We believe that creating a diverse, equitable and inclusive work environment is not only the right thing to do, but also the smart thing to do.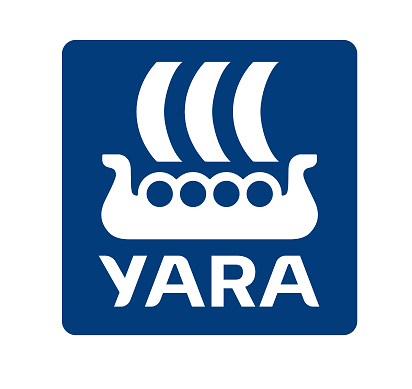 Affärsområde

IT

Roll

Systemutvecklare

Platser

Göteborg

Distansarbete

Hybridarbete
Om Technogarden
Technogarden är en kompetens- och rekryteringspartner för verksamheter med tillväxt inom Industry, IT, Life Science, Management och Telecom. Genom vår mix av rådgivning, tekniska konsulter och rekryteringstjänster hjälper vi teknikoffensiva företag säkerställa rätt kompetens för rätt behov på lång och kort sikt.
IT
·
Göteborg
·
Hybridarbete
Senior Frontend Developer with a passion for green technology 💚
Yara marine develop tomorrow's green technology. This is a rare oppurtunity to join a company that acually makes a difference. Well, you know what to do ⬇
Läser in ansökningsformuläret